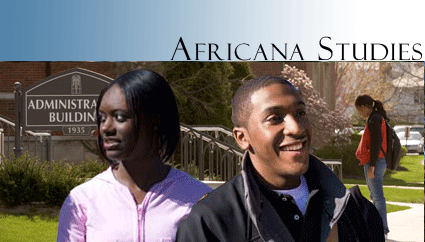 The Africana Studies Concentration (ASC) is an interdisciplinary plan of study open to undergraduate students, with a G.P.A. of 2.0 or better, who wish to develop a broader understanding of factors which often shape beliefs and ideas about Africa and the Africana Diaspora. The concentration offers a core of courses required of all students in the ASC, while also providing the opportunity to specialize in either African and Diaspora Cultural Studies or African-American Cultural Studies.
As a concentration, the mission of this plan is consistent with the overall mission of John Carroll University. The ASC seeks to increase the recognition of shared humanity and shared community between all people.
Diversity of thought, voice, and ideology serves only to enhance our understanding of the Diaspora and her people.