MT 135-51
Calculus & Analytic Geometry I
Fall, 2012
---
Text: Single Variable Calculus: Concepts and Contexts, 4 th ed., by James Stewart (Brooks/Cole Cengage Learning).
Important Note: Access to the Enhanced WebAssign electronic homework and learning system is required for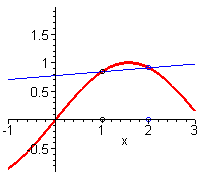 this course. You may purchase a "bundle" consisting of a new book and a WebAssign access card from the JCU Bookstore. If you choose to buy the book elsewhere, you will have to purchase WebAssign access separately, from http://www.webassign.com. If you wish to purchase your book from a source other than the JCU Bookstore, the ISBN is 0-495-55972-5. See http://www.jcu.edu/math/docs/bookinfo_fall2012.pdf for more information and for alternative e-book options.
Course Content: MT 135 is an introduction to calculus and its applications, and is suitable for all students whose majors require calculus. Topics include functions and models, including exponential, logarithmic and the basic trigonometric functions; limits and derivatives; techniques of differentiation; applications of the derivative to rates of change, optimization and function properties; integration and antidifferentiation, including the techniques of substitution and integration by parts; improper integrals; and applications of integrals to area, average value and biology.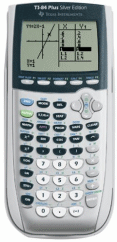 Technology Requirement: Students in this class are required to have a Texas Instruments TI-84 calculator, which should be brought to class regularly. (The older model in this series of calculators, the TI-83, is also satisfactory. If you already own a TI-83, it will not be necessary to purchase a new calculator.)
Please note that TI-85 and TI-86 calculators do not have all of the features of the TI-83/84, and for this reason are not suitable for use in this course. The TI-89 and TI-Nspire CAS calculators, while more powerful than the TI-84, will not give you an advantage in the course. Moreover, many students experience difficulties with trying to use these models, since classroom calculator instruction will be geared to the more commonly used TI-83/84.
If you have any questions about the course, please contact me (Dr. Carl Spitznagel).
More: Students enrolled in this course are invited to visit the course Blackboard site for additional information, beginning in August.